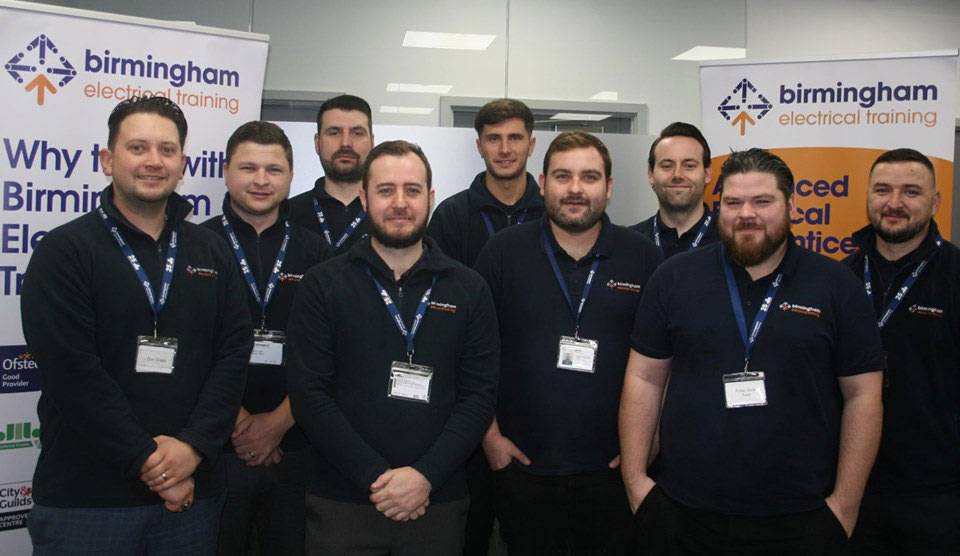 What do all these people have in common? Yes, they all work for BET. Yes, they are all qualified Electricians…anything else?
All nine employees were once Apprentice Electricians and completed their training with Birmingham Electrical Training. We are proud to have home grown talent working with us at BET, as they share their experience, skills and knowledge with the next generations.
Apprentice to Electrician to Educator – the possibilities are endless when you train with BET.